Ambience Venue Styling UK Franchise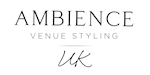 Ambience Venue Styling UK - Quality Events Organising Franchise
The stylish events designer that delivers you an impressive, profitable career and your clients moments and memories to last a lifetime!
Territory Information
Location:

Essex
Franchise Fee:

£11,995+VAT
Profile
Ambience Venue Stylings is the UK's leading and largest wedding and events styling franchise.
We have seen tremendous success, with more than 130 venues recommending us and 30+ franchise businesses trading across the UK.
You could be next.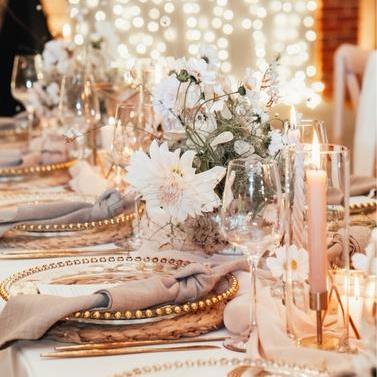 WE BRING YOU:
Recognition
The trust of potential clients before you even speak to them
Ongoing support from our Head Office
Ambience Venue Stylings' years of experience
A refined and proven business model
The freedom of being the boss of your business
You don't need previous experience in the wedding and events sector. With 17 years of experience, we've consistently evolved our strategies and techniques to develop a proven business model that works.
Join our network and gain all the benefits of being self-employed without the risks and stresses of a start-up business.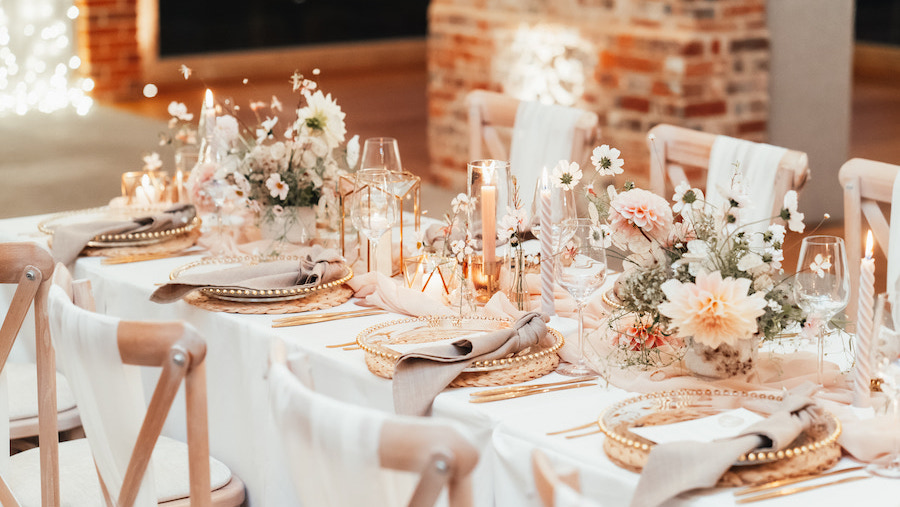 EARN THROUGHOUT THE YEAR
Millennials (born 1981-1996) and Gen Z (1997-2012) seek weddings and events styled in a Pinterest-worthy and Instagramable fashion. These clients are more adventurous and creative than ever before.
With the oldest of Gen Z being 25 as of 2023, this generation is coming to the forefront of our market. Their buying habits lean towards spending on experiences surrounded by friends and family, which is where we come in!
The events industry is expanding swiftly, with evermore people wanting to enjoy stylish private dinners, bridal showers, gender reveal parties, engagement parties and birthday celebrations.
On top of this, commercial clients are a new sector of our business for 2023, and we have already had the pleasure of working with some fantastic clients on brand campaigns, brand launches and advertising.
As we specialise in weddings, events and commercial styling, this allows you to earn throughout the year.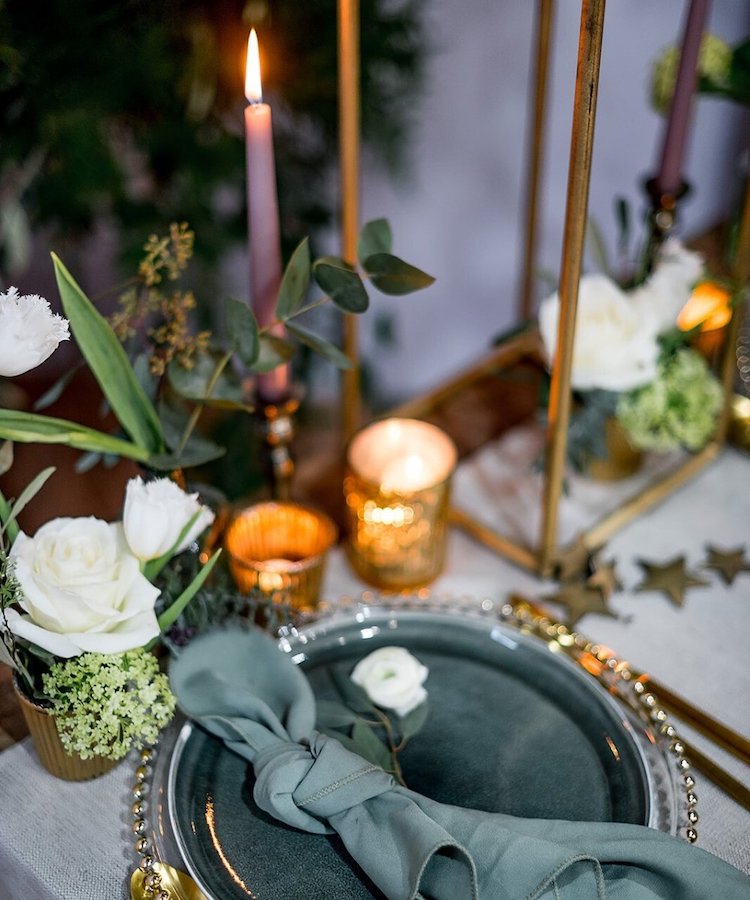 KEY ACHIEVEMENTS
We have two dual-site franchisees as of 2022, whereby franchisees Lydia and Holly went on to purchase a second territory after the success of their first
We've worked with several high-end clients, such as a luxury car retailer, Rolex, Astrid & Miyu and Mrs Hinch
International Wedding Awards: Event Decorator of the Year 2023 (North West) WINNER – AMBIENCE CHESHIRE EAST
LUXlife Global Wedding Awards; Best Wedding & Event Venue Styling Specialists 2023 – Edinburgh & Lothians WINNER – AMBIENCE EDINBURGH
Published in several magazines such as British Vogue, Unveiled, Your Sussex Wedding, Your Bristol & Somerset Wedding, Your West Midlands Wedding and Belle Bridal.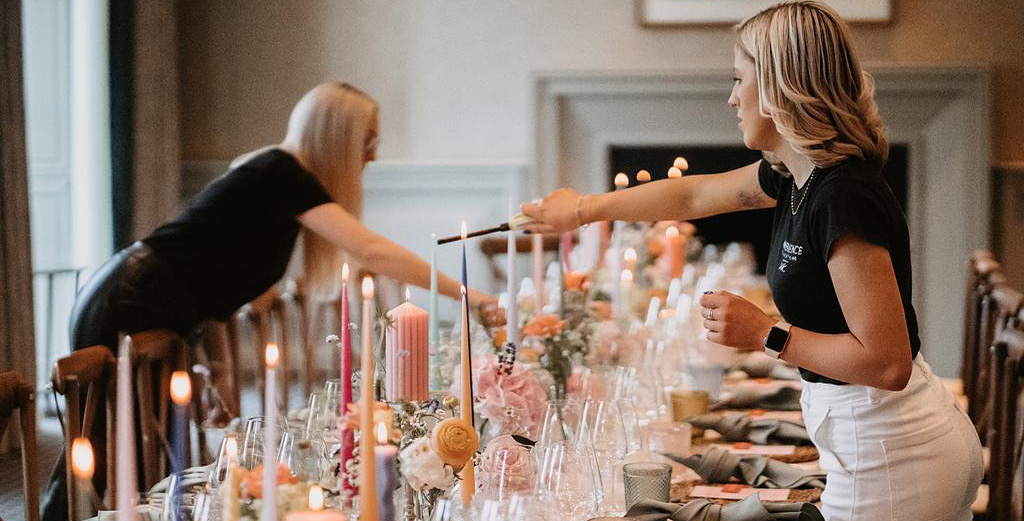 THERE HAS NEVER BEEN A BETTER TIME TO JOIN
Our Head Office in North Yorkshire is home to our experienced and friendly team, who provide all the training, coaching, tools and resources to support your business development.
Our franchise network is a team that supports each other with advice from years of personal experience; some of our franchisees have been with us for over 15 years!
Our Head Office team are on hand Monday-Friday to assist you. With a private Facebook group to interact with and other franchisees and fortnightly online trade meetings, you'll have access to incredibly valuable information as and when needed.
Here are just some of the fantastic benefits you'll receive:
Full comprehensive training and ongoing support
On-trend stock package
A starter pack full of items trending in the industry to help you hit the ground running and get super creative!
Your own page on our fantastic website. With hundreds of visitors each week, our website will help drive enquiries directly to your inbox
Our in-house designed CRM program will allow you to log enquiries, send quotes, confirm new bookings and much more. Think of it as your very own virtual assistant!
Access to hire stock from Head Office and other franchisees to keep your costs down
National and regional brand marketing
Two days of online training with members of our Head Office team followed by a practical day at our Head Office where we get creative and hands-on with props and products
A structured action plan in the subsequent weeks and months to help keep you on track
Access to our fortnightly Zoom meeting with franchisees and Head Office team members to gain industry insight and discuss business objectives.
With record levels of enquiries from clients, there has never been a better time to join the industry!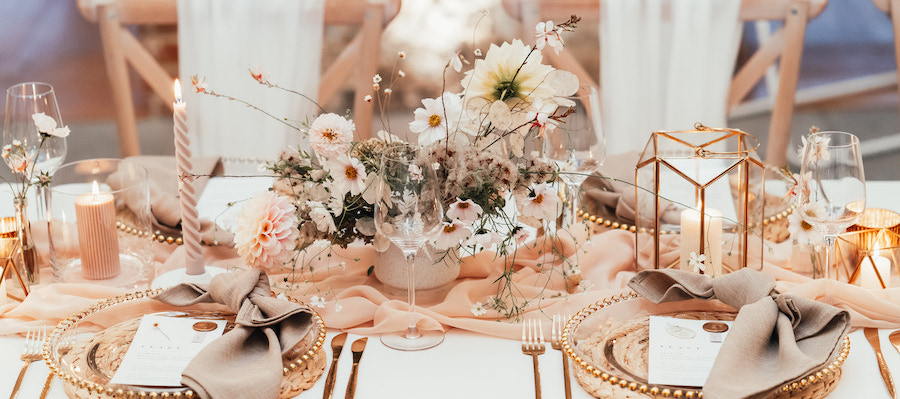 TESTIMONIALS
"The training I received from Laura and the team was really insightful! Covering everything from IT support and the business side of things to chair dressing, current trends and social media help!"

- Sophie Kennedy - Birmingham North
"Being part of a bigger franchise network has been amazing. I have built some great working relationships and friendships with my local Ambience stylists. Drawing on their experiences and knowledge, alongside the excellent support and training offered by Head Office, has been invaluable. Even though you are running your own business, there is an overwhelming feeling that we are one big team, ready to support and cheer each other on."

- Kim Barker, Ambience Malton & North Yorkshire Coast
"Just taking a moment to reflect on how lucky we are to call this our job! So often couples tell me we made their dream a reality, but that's exactly what our lovely couples do for me too! I could never have imagined loving a job SO much, thank you to every person that has supported my dream and made it a reality!"

- Lydia Chandler
A DAY OF WORK COULD SEE YOU DOING ANY OF THE FOLLOWING:
Replying to enquiries
Holding consultations with clients
Quoting
Meeting with venues/staff
Being part of and organising photoshoots
Attending wedding fairs and showcases
Styling weddings and events
Maintaining stock
Managing your social media pages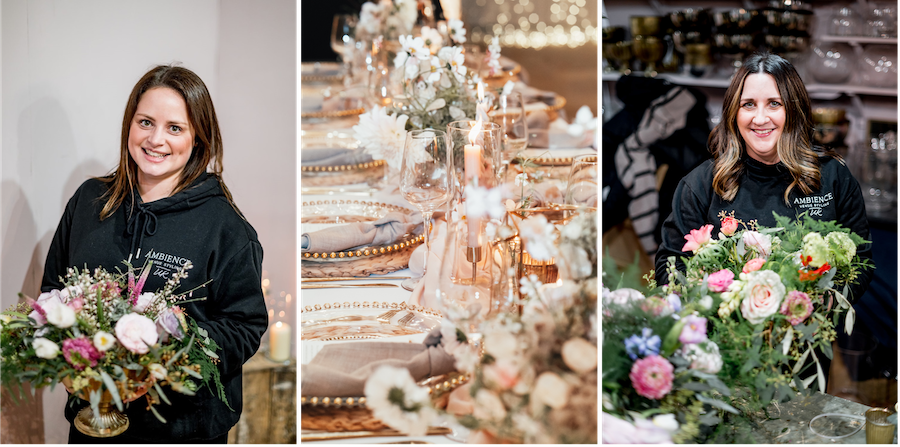 News
At Ambience Venue Styling UK we're proud to be a team of determined, hard working and passionate creatives that despite being self employed, come together to achieve incredible results! Our talented stylist, Kim Barker, owner of Ambience Malton and North Yorkshire Coast joined us in January ...