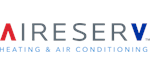 Aire Serv - Heating and Air Conditioning Franchise
Aire Serv businesses provide a wide range of air conditioning, heating and refrigeration services to the domestic and commercial sectors.
Finance requirements

Total Investment:

£18,000 + VAT
Profile
"Aire Serv is a business with innovative marketing that guarantees you leads and puts you in a position to reach your goals and grow your business." – Lesley Jarrad, Aire Serv UK Franchise Sales.
Our Aire Serv businesses provide a wide range of air conditioning, heating and refrigeration services to the domestic and commercial sectors. Established in 1981, with many years of experience and a global network of franchisees, an Aire Serv franchise provides an exceptional opportunity unlike many businesses offering similar services.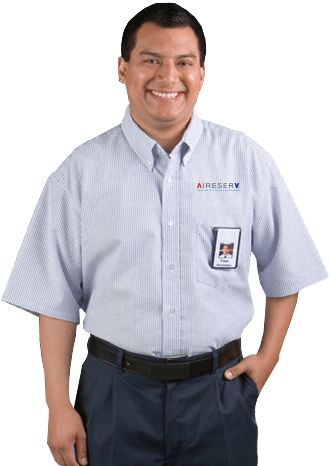 Starting in the US under the franchisor The Dwyer Group and has more than 200 locations worldwide. However, Aire Serv is a relatively new launch here in the UK, so we are looking for pioneers that have the enthusiasm and drive to build their business from the bottom. As it will still be under The Dwyer Group, you will receive all of the same support and training as their other brands.
With an Aire Serv franchise, you will receive all the support, training and leads you need to grow your business. To reassure you of this, we make four promises to you if you choose to work with Aire Serv.
Your Guaranteed Leads: You will receive guaranteed leads for your territory from leading marketing campaigns across SEO, PPC, social media and fortnightly emails to your existing customers. We make sure that you get leads every week that will take your business forward.
Your Streamlined Systems: You will have full access to a comprehensive cloud CRM systems which make tracking invoices and jobs easy. Plus, an easy use price guide, purpose built home comfort design app and a 10 step process for customer service that will make you stand out from the competition.
Your Financial Management: You will work closely with Franchise Consultants to manage your finances, with hands-on support for your cash flow and profit and loss forecast. Plus training for upsell, setting targets and measuring your actual results with your forecasts month-by-month to start increasing your profits right away.
Your Ambitions: You will have full support to realise your ambitions. If you want a franchise that will bring you a higher turnover, to spend more time with your family, or to escape the 9-5 grind. Whatever you want to achieve you will have support all of the way.
With Aire Serv, you will also receive our franchise package. This package provides you with and exclusive territory, in which you will own your own rights to the name and concept in your areas with a marketing territory for a local population of approximately 400,000 people and up to 15,000 commercial businesses.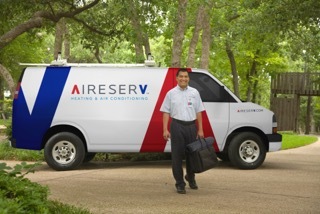 You will also receive comprehensive training in sales, marketing, finance and operations in our UK support office. A franchise consultant will also spend three days with you to help you get started. In your franchise package you will also receive franchisee support in all aspects of the business, including business, marketing, management, operational, software and technical support.
On average, we estimate the total start-up cost, including cash flow, is around £39,000 plus VAT, however you can secure an Aire Serv franchise in your territory with an investment of only £18,000 plus VAT available across a flexible payment plan.
This investment includes all of your training, manuals, set up within our franchise network, launch-marketing, PPC lead generation support to guarantee you leads, microsite (website), branding, uniforms and software.
To continue your interest in an Aire Serv franchise opportunity contact us today to speak to a member of the Franchise Sales team to arrange an awareness session at either the UK head office, or a visit to a location closer to you.