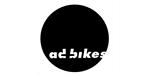 Adbikes - Advertising Franchise
Adbikes specializes in providing a range of innovative, high impact outdoor advertising solutions for businesses or agencies nationwide.
Finance requirements

Total Investment:

£3,000

Minimum Investment:

£3,000

Areas Available

UK
Profile
Adbikes Media Franchise Opportunity
Adbikes Media was formed in 1998 from the belief that more and more Companies and Business' wished to interact with their target audience, and reinforce their brand message.To do this, a unique new mobile poster medium was created called the "Adbike". The unique concept was wholly conceived by Adbikes Media Ltd and implemented in the UK as a new type of Media Business.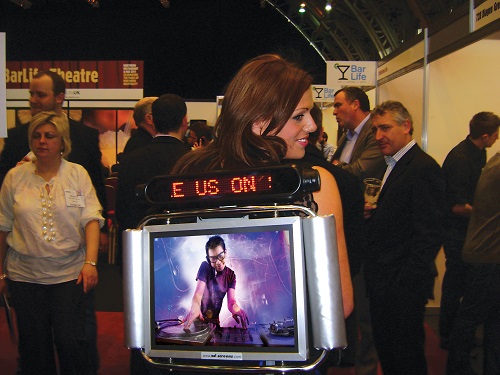 Over the last fifteen years, The Company has proved to be extremely successful working for a wide variety of major brands, succeeding in exploiting the demand from Companies both large and small to engage in "experiential marketing" and interact with the consumer
Many major Companies use Adbikes as they create a real stir , are able to get tight into City Centres and provide leaflet distribution. As part of a plan for International expansion, Adbikes Media is now Franchising this successful business throughout the World.
Adbikes Media has added other "Media Products" to its services "Adscreens" and Adboards which can either be used in Conjunction with Adbikes or on their own.
More and more Companies are seeing how Adbikes, Adboards and Adscreens can be a very powerful tool for pro-active marketing.
Adbikes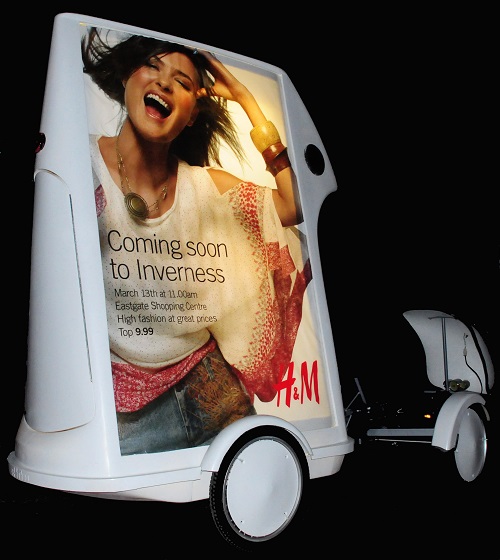 Comprise LED back-lit, 6-sheet poster units on high tech quadri-cycle chassis. They have integrated high performance sound systems, for playing radio or mpeg, and have lockable storage compartments for leaflets or product samplings
Adscreens are full video screens with sound worn on peoples backs or fronts! Enabling Clients to play TV commercials or video footage. They are great for Events, Conferences, Exhibitions or outdoors on the streets for product promotion and advertising of all kinds..
Adboards are highly visible wearable back-lit poster boards, light enough to be worn by girls or guys.
Our Proposition is very simple, in that we are looking for Franchisees, Worldwide to use our Media/Promotions products that have been very successful here in the UK , and other Countries around the World.
We are charging no Percentage of Revenue, just a relatively small annual Franchise fee to use our registered trade names, and all the Business Know how, including Powerpoint Presentations and literature.
Franchise
The Franchise fee will secure you an exclusive Territory.
When you become our Franchisee you will get the following Start up kit.
Entire picture and video library of Adbikes, on DVD
Links from all our Web sites to yours.
Sales Powerpoint presentations
Use of all our Logos and Trade Marks
All Terms and Conditions, Print Spec forms and Terms, etc for ongoing business, which you can use as the base to create your own. All the above means that you can get a Business up and running very quickly with very little upfront cost or overhead, apart from the cost of the equipment.
Here in the UK and in many other Countries around the World we have completed Franchisees with many individuals and Companies, some of which have made their money back in the first few months of operation!
Adbikes Media – A tried and tested ready-made Business for a relatively low Capital Cost!
Minimum start up capital needed: £3,000