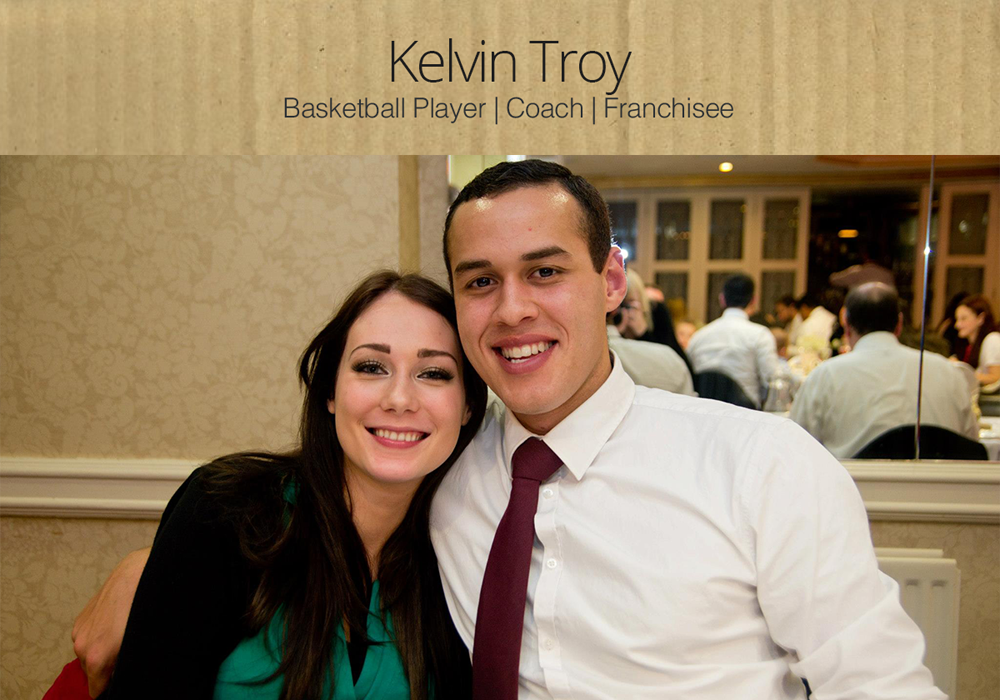 Kelvin was a basketball player for Ireland who moved to coaching the sport before he looked for a business of his own to run. World Options had a business model he was impressed with, and gave him the ability to work from home, and just over a year on he now has a growing business with around 50 customers.
Basketball might not be considered Ireland's national sport, but Kelvin quite literally followed in his African-American father's footsteps. Kelvin Troy senior is a former NBA professional who came to Ireland in the 1980s to play basketball and Kelvin junior also had a gift for the game. His mother is Irish, and Kelvin now runs his World Options franchise from his home ten minutes away from his parents in Dublin.
Kelvin bought his World Options franchise in August 2013, and loves it. He likes its simplicity, the ability to quote from the four big couriers and the support and help he gets from World Options themselves. So confident is he in their scheme, he's looking to grow his business to one with 1,000 customers!
Most of Kelvin's new customers he finds online. Kelvin particularly looks at B2B websites for manufacturing businesses, and calls them up for a chat. He finds that once he explains the simplicity of the Portal (World Options' online tool), he finds that they want to know more and this way he picks up new customers quite easily. Kelvin likes people, and loves to talk, and this is the route that suits him best. He prefers to deal with businesses who ship internationally, as the margin on those is greater than national, and he admits that after just one year, he is earning at least double that of being a sports coach.
Kelvin's average working hours are 9am to 2pm proactively, with afternoons left for taking calls, writing emails and spending time with his young family. He has much more free time than those of his peers working regular jobs, whilst also recognising that the more you put in, the more you get out.  So much faith do he and his family have in the World Options franchise programme, Kelvin's father is also considering a franchise of his own!