3 established Autosmart businesses have been snapped up by a trio of success seekers.
Autosmart is a multi-award winning van franchise. They currently hold the bfa title of Franchisor of the Year for the 3rd time in 6 years. With over 35 years of franchising success and another year of record breaking franchisee profits – it's no wonder their new franchisees are keen to get started.
 Here's what they had to say before hitting the road as their own boss: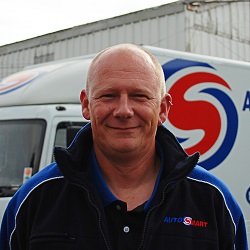 Sean Balcombe – New Swansea Franchisee
"'I've always been in the automotive industry, so I'd seen Autosmart products everywhere and know they are respected within the trade. I've wanted to run my own business for a long time and the franchise opportunity in Swansea was perfect for me."
"Autosmart have been great with helping me through my start up process and it's great to know the support continues throughout the life of my business."
I'm a strong believer that you reap what you sow! This is my new beginning and I believe I can make my Autosmart business in Swansea a huge success."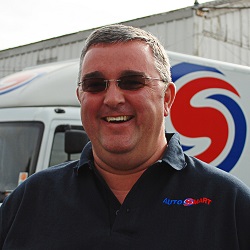 Iain Johnstone – New Reading Franchisee
"I chose Autosmart because I've used their products for over 10 years and absolutely love them. I've been self employed for over 3 years and wouldn't dream of venturing into something I didn't believe in 100%."
"I know that my business is going to be a winner and I can't wait to get started."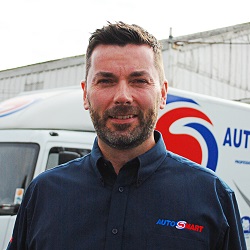 Vincent Cornfield – New Stourbridge Franchisee
"I've worked in the motor industry since I left school and worked my way up to General Sales Manager."
"When I decided I wanted to start a business, I knew I didn't want to be office based. I loved the idea of being out and about and more hands on. With the training, support and established brand name, I knew Autosmart was for me."
"I'm looking forward to using my contacts in the trade to grow my already established Autosmart business. I feel fully ready to start my business and can't wait to grow it to the highest level."
Established in 1979, the past 35 years has seen Autosmart at the forefront of their industry. They have merged innovation with technology to provide first class products, benefits and services to their customers.
It's a great time for Autosmart as they look forward to celebrating their 35th Anniversary this weekend at a special conference. The conference is held at St George's Park, the training ground for the England football team where a majority of their franchisees from the UK and Europe will be gathering to commemorate the occasion.