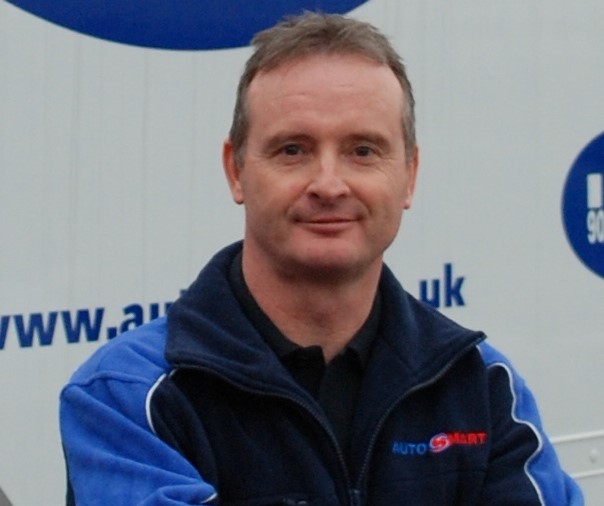 Before investing in a franchise, it is essential to gain a realistic view of what life would be like for you.
Autosmart's Roy Smith gives you a peak into what a day is like in his driving seat.
Starting a business with Autosmart was my first step to success and security. I love being my own boss and knowing I am in total control of whether or not I succeed. Everyday takes dedication, self-discipline and an organised schedule to be successful and today was no different. 
Like a lot of Autosmart's franchisees, my background wasn't in the automotive trade; I was actually a jewellery manufacturer. When the recession hit my company, I was without a job and stuck in what felt like no man's land for almost 2 years before I found Autosmart.
The Autosmart franchise initially appealed to me because they had been around for decades and won lots of awards. I wanted to run my own business but with the support of an established brand and business model.
After more research I discovered that Autosmart also offered ongoing training and support for the life of my business.
06:10 Rise and Shine
I wake up, get ready for the day and leave my wife Michelle and our 2 children at home asleep. I prefer to start my day as early as possible. I've learnt that the earlier I start, the more productive I am.
07:10 A Clean Start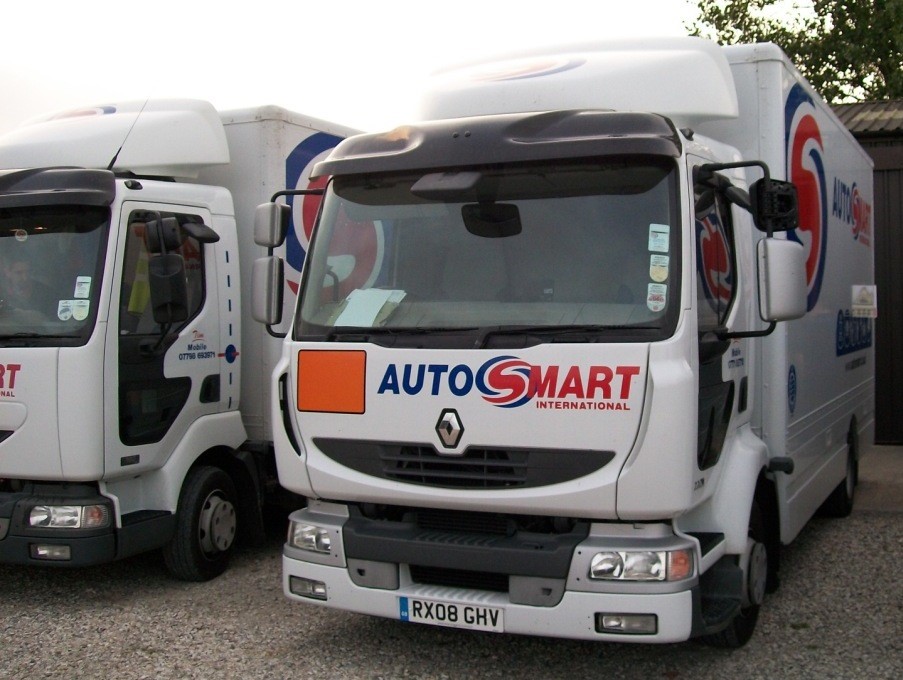 8 miles of driving later I arrive at my lock up, park my car and head over to my Autosmart van.
Last night I restocked my van and made sure I had the right products on board for today's customers. I'm pleased I have one less job to do this morning.
I don't need to wash my mobile showroom daily, but with the recent weather it's definitely needed.
The mobile showroom is my shop so it needs to be clean and tidy. I drive down the road to my regular wash point and see a neighbouring Franchisee. We have a catch up whilst cleaning then wish each other good luck for the day.
07:30 Planning to Achieve
I bought my business in January 2013, and like all Autosmart businesses these days, mine was established with a regular round of repeat customers. I've since grown my customer base substantially and I want to keep growing to get the most out of my business.
I plan to concentrate on winning new business this morning.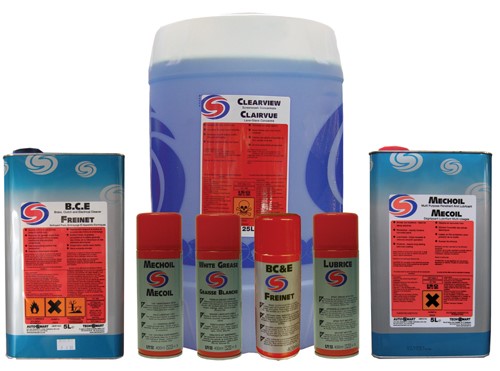 08:00 Growing my Business
I've picked an industrial estate to call on today as there are lots of doors to knock on in a relatively small area. This means that I have a concentrated area of potential customers to target.
I'd never sold a thing before joining Autosmart but this isn't unusual. I find it easy to approach new customers because I'm selling them something they need and use everyday.
I take the shop to them and do a quick, simple demo, and show the customer how buying from me saves them time, effort and money. 
08:10 Call to Action
I park my truck at the bottom of the industrial estate and plan to make my way through each of the units throughout my morning. The units and warehouses are occupied by a real mix of businesses; from a waste disposal fleet site, ironmongers, to a refrigerated vehicle site and even a doors and joinery company. 
12:15 Results

After approaching 14 different businesses I leave the industrial estate pleased with my efforts, sales and new contacts.
9 of the 15 people I spoke to were keen to jump on my showroom and look at the range of products. Everybody who had a chance to view the showroom stock saw several product demos and bought no less than one product. I know at least 2/3 of them will buy from me in the future as long as I keep knocking on their door. 
For those who didn't have time to jump on my showroom, I made sure to leave each of them with a promise I'd return at a convenient time the same day next week. I book the times in my diary and make notes on each business and my new contact so I don't forget.
12:30 Lunch
I stop by a mobile cafe and grab a quick bite to eat.
13:05 Smart Service
I call head office to ask the franchisee support team a question about a customer I am seeing tomorrow.
He has a set of plastic school chairs with metal legs that the kids have drawn all over and I don't want to risk recommending the wrong product.
They check with the lab who recommend the best 2 products to use. I note the answer in tomorrow's schedule.
 Even though my product training has been thorough, there is always the odd query that will pop up and I know I can call the team anytime I need a speedy answer.
13:20 Customer Trust
My first customer visit is somebody I won right at the start. We have since developed a great relationship. He has even allocated me a spare set of keys to restock his stock room at a fixed level every 2 weeks. I arrive and replenish what is needed and even rotate his stock to ensure he uses the older chemicals first. 
I continue on my planned route and have 10 more customers to see. It's great getting to know each of my customers more and more with each visit. Loads of them are so familiar with my van they grab what they need in no time without any input from me.
16:25 Dial-a-Delivery
While driving to my next stop, I receive a phone call from a customer who needs an unscheduled delivery. I offer to drop by today but he tells me tomorrow morning is better.
I pull over and make sure I add the new delivery to tomorrow's schedule
17:00 Lock up, Stock and One Last Customer
I've planned my route so I visit my furthest away customer first and my final customer of the day is closest to home.
I finish with my last customer, head back to restock my van for tomorrow and make sure everything else is in place.
18:30 Switch off, Tune in, Zone out
I'm home and can look forward to an evening of good food and family time.
Typically, I have half an hour of general paper work I like to deal with after dinner, but I'm on top of everything and this evening is completely mine to do as I please. As it's Friday, my weekend starts here.
I can relax and enjoy time with my family, knowing I have worked hard towards my business this week. It's also a huge boost knowing that as a family, we will all benefit from my work without a middle man taking any of the credit.