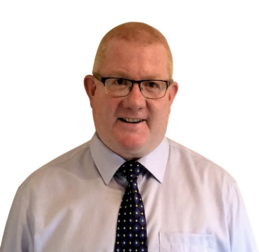 Eamonn was one of the early adopters of the Brokerplan Programme having joined us in 2012. We recently caught up with him and asked him a few pertinent questions..
Q. You come from a Business to Business background, so there is an obvious fit with the programme, but of all the business opportunities in the market place, why did you settle on Brokerplan?
A. "I was working as a Business Consultant, and increasingly coming across clients that were looking for cash to invest or expand the business, that were becoming increasingly frustrated with high street banks who at the time were over cautious due to the recession, so were pretty much turning down all applications.  In my search for finance I came across White Rose Finance / Brokerplan, and realised that not only were they a broker, they also offered a business opportunity that was a perfect fit with my existing business."
Q. Setting up a new venture can be quite a daunting proposition. What steps did you take following your initial enquiry to business launch?
A. "I contacted White Rose Finance Managing Partner, and arranged to travel up to meet him for an initial chat.  After our initial meeting, I was convinced that this was a great business opportunity for me, so booked onto the training week.  At the end of the training I was eager to get going, as I could see there was a massive demand for the services that we were now able to offer."
Q. The programme includes a 2 day comprehensive and intensive residential training course. Did you find that fully prepared you to face the market?
A. "I found the training informative, and done in a way that the message was remembered.  At the end of each day, we had some exercises to do, to ensure that we had understood the days training.  I found this very useful, both at the time, and since then when I have needed a refresher. The reference manual is one of the most valuable tools provided and allows me to revisit products, lending criteria as well as guidance on what documents are required for every product type.
Q. It doesn't matter how good the training is without ongoing support, you will still need guidance, especially during the first 3-6 months of a new business launch. How you have found the service provided since the training course.
A "I can't fault the service received since the training, I have always found it to be very professional, accurate, and both my BDM and underwriting team are quick to respond. I have always had and continue to have full confidence in the service and advice offered".
Q. Is there any advice you'd give to any prospective Brokerplan candidate?
A. "My advice would be to consider this a real business opportunity, with a support network that you can trust and rely on. As with any business, it will only be a success if you are prepared to follow the guidance of the professional support team and to work hard."