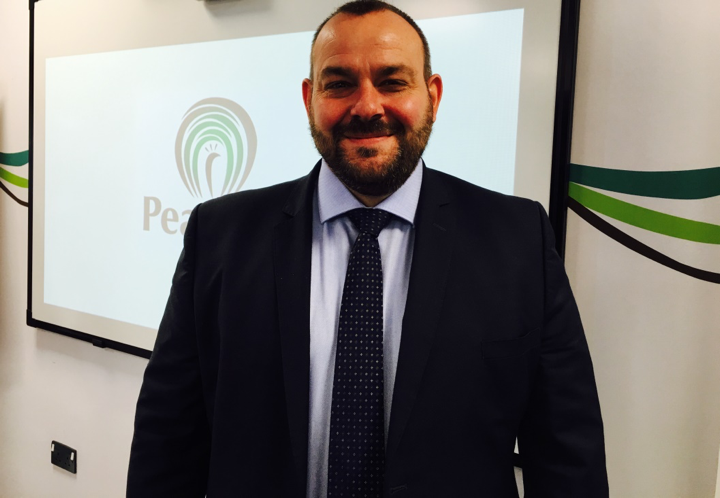 Darren joined the Brokerplan Network and launched 'Peacock Business Finance' in 2014 after a long career in the food industry.
Based on Humberside Darren had spent many years building up a chilled and frozen food distribution business which was successfully sold to management colleagues.
Looking for a change of direction Darren decided that a move in to the Commercial Finance sector was right for him and elected to join the Brokerplan Network, since that point he has never looked back.
Leveraging  professional and business contacts in Hull and the surrounding areas and building solid relationships with Accountants , Solicitors and Business Leaders Darren has gained a strong reputation as the "go-to" Commercial Financial Professional in the Humberside business community.
A keen networker and relationship builder Darren regularly attends Chamber of Commerce events in the City along with a range of other networking groups and Property Investor meetings.
With a fast building database of clients and prospects Darren keeps everyone updated on current market offerings via a regular e-newsletter ' Peacock Business Finance News'.
Offering a free Commercial consultation and no obligation 'business finance health checks' to all clients Darren has generated significant awareness of his new Practice and a regular flow of new business leads.
Supported by the Brokerplan Network head office team for Case Placement /Case Management services Darren has seen a strong growth in case numbers and a high degree of diversity in the funding requirements his clients bring to him.
Comments Darren "I can't speak highly enough of the Brokerplan team as my back office Business Support Partners.  After delivering a comprehensive and detailed initial business training they provide me a first class and highly responsive service in understanding my clients' needs and underwriting the business with the most appropriate lender from the huge network of Banks, Lenders and Private Funders that they work with."
Stand Out Deal of 2016 (so far..)
The stand out deal for Darren in 2016 to date has been the success in supporting a local Entrepreneur and Hotelier to raise almost £3 Million of funds to build a new 110 room Hotel at Humberside Regional Airport. The client, who currently operates one Hotel and has other unrelated business interests, had pursued support from his High Street Bank who were less than enthusiastic and had failed to make a commitment after almost 2 months of negotiations. In frustration and in danger of losing some Regional Growth Fund grant monies available on the back of new job creation the client called in Darren in to assess what alternative funding options were available.
The Brokerplan team were able to identify a Private Funding group with a strong appetite for the Leisure sector who quickly provided ' in principle' terms to lend the development capital to get the Hotel built.
With on-site meetings arranged within the week and a formal loan offer made quickly thereafter the client was able to organise Contractors to make a start on site within the month.
In addition to the Development Finance the client has authorised Darren to organise the re-finance of the Hotel on to a long term Commercial Mortgage once compete in October 2016.
With a total fee income earned from the case approaching £80,000 the deal very well illustrates the core Brokerplan Network proposition of speed, flexibility and an unrivalled choice of alternative funding solutions to offer the client.
Says Darren "When this deal crossed my desk I immediately thought it was going to be very difficult to get a solution given the complex background, leasehold site premises and the overall level of funding needed by the clients. To be frank I was massively impressed with the speed and decisive nature of my Brokerplan team in identifying exactly the right lender for the project and getting them engaged and out to site for a meeting.  So was my client who immediately struck up a positive relationship with the Lender and we were able to get the deal crafted and executed with the minimum of delay - a 10 out of 10 performance in every respect "
Darren is one of over 20 Partners that we support in the Brokerplan Network and each has a different career background and levels of experience. A constant throughout our Network, however, is that every Partner has the same core objective to build their business and develop significant income as a Commercial Finance Professional serving the UK Business community in a growing and highly diverse market.
If you would like to learn more about the Brokerplan Network proposition and how this might fit with your future objectives then please get in touch.