Success Dynamics Franchise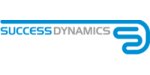 Success Dynamics - Consulting Franchise
Consultancy opportunity providing assessment, development & motivation of people, evaluating aptitude and gauging suitability for positions.
Finance requirements

Initial Franchise Fee:

£12,500

Areas Available

All areas throughout the UK
Profile

What We Do
We provide Chief Executives, Managing Directors and HR Directors with the skills and solutions to understand their people and improve the way they work together.
We have been operating in the field of psychometric evaluation for over 20 years and specialize in the design and supply of psychometric tools and other tests, which are provided with full training and support.
Our Consulting Franchise owners quickly develop from the administration of the profiling tools to offering the full range of consultancy services to their clients.

Training and Support
As you would expect, the Success Dynamics training encompasses all aspects of administering and evaluating the results of the psychometric tools but in addition we provide:
Training in marketing and selling the products
Training in effective management and administration
Continuing and ongoing training and mentoring from one of the top business coaches in the country
Client referral by the franchisor and other franchisees
Financial Information
The low entry cost of the Success Dynamics franchise is one of the key features. At only £12,500 initial franchise fee, with minimum start up costs and the ability to work from home making working capital requirements negligible this is a very attractive proposition. Potential earnings are unlimited.
Are You For Us?
Our franchisees have usually held senior management positions, are used to dealing at board level and truly believe that a company's greatest asset is its people. They are convinced that developing and recruiting the right people is a fundamental route to profitability in any business.

Territories / Locations
Success Dynamics do not restrict their franchisees by geographical territory but will limit the total number of franchises awarded in the country to allow them to develop a substantial client base by using the experience and contacts they have built up in their career to date.
In addition we are seeking franchisees across the world as the product is truly international.
Customer Testimonial
"We employed Success Dynamics' tools, techniques and training to good effect such that many of the agency staff have remained with us, bearing out the correctness of the assessment carried out during their short interview.

Naturally it is only part of the selection process but in times of urgency, it provided an important confidence check that the candidate's profile would fit that of the team."

Simon Springate - Systems and Planning Manager, London Underground Ltd